VASBI President : 2020 Update Letter
1st Jun 2020
VASBI PRESIDENT : 2020 UPDATE LETTER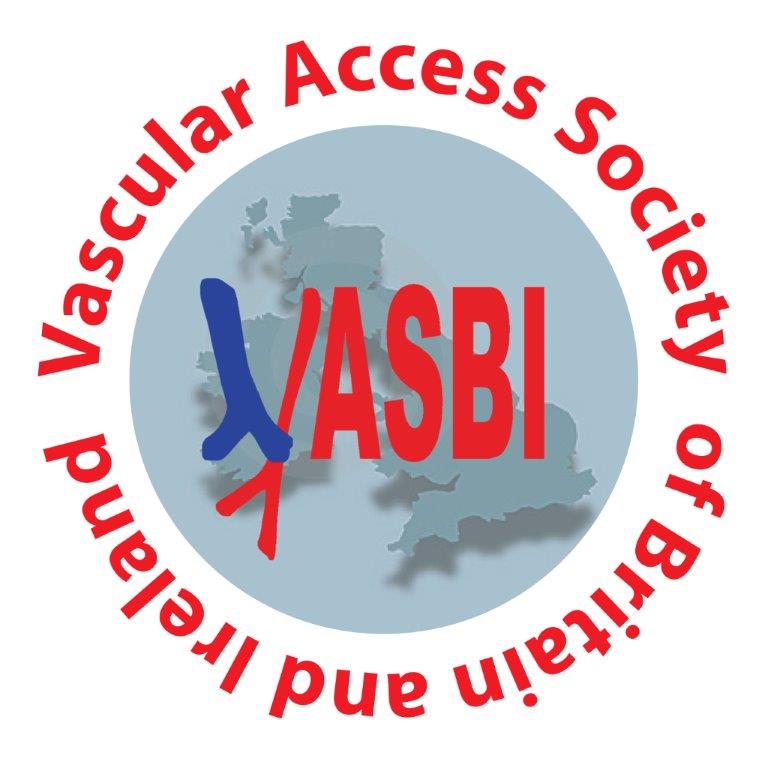 VASBI President's Letter
Greetings
Dear colleagues and fellow members of the Vascular Access Society of Britain and Ireland (VASBI), a very big hello to you all from me your president and from the council.
I wanted to take the opportunity to write to you all to provide a brief update on where things are currently at with VASBI and also to encourage you and say a big thank you for all you are doing at this unprecedented time. When I took up the privileged baton of presidency at the end of last year, I never envisaged that my first year would include the current COVID 19 pandemic and the huge impact it is having on renal care and dialysis access services across the country.
Thank You
As I plan the delivery of services in my own organisation and work closely with affiliate organisations such as the BRS, RA and Vascular Society to develop national guidance for these times, I have been struck by the incredible hard work that is going on in so many centres despite the huge anxieties and challenges. I am particularly grateful to the many dialysis and vascular access nurses across the country who have gone above and beyond for our renal patients. Many have provided round the clock dialysis care for a vulnerable and high-risk cohort of patients, some of whom have been COVID positive, whilst others have re-deployed to ward based areas or even COVID ITU settings to deliver acute dialysis care, putting patients first and themselves second. I am also hugely appreciative of the many clinicians, nurses, managers and administration staff who have worked together and have done everything possibly to try and maintain dialysis access care with the development of virtual access clinics and ongoing elective and emergency sessions. A huge thank you to you all from me as president, from council and from our patients.
VASBI Congress 2020
COVID 19 and its impact will undoubtedly be more longer lasting than we perhaps first realised. I had hoped that by October of this year things would have settled such that our annual meeting due to be held in Glasgow could still go ahead. In the last couple of weeks, it has become increasingly clear that meetings in 2020 are not possible, so as a council we took the difficult decision to postpone this year's meeting. We will be looking to hold the Glasgow meeting in 2021 but will confirm the date later this year. As a council we will be looking to run a virtual VASBI session around the time the conference would have occurred. This will include some topical webinar's and our usual annual mega MDT case presentations. I will look to get the date and time set fairly soon so you can block it out in your diary.
Re-starting Access Programmes
Many dialysis access units took the difficult decision to cease all elective dialysis access provision when COVID 19 started and lockdown began. The challenge some 12 weeks later is how to re-start services and which particular bits of a programme should start up first. VASBI in collaboration with the BRS, RA and VS have put together guidelines around this and these will be on the website for you to download.
Kidney Academy
I would like to draw your attention to a very exciting educational platform that we have put a link to on the website. Kidney Academy is an online resource dedicated to the global dialysis access community and has been developed to deliver accredited training and education in access. Sign up and membership is free, and you just pay a very small fee for modules you would like to use. It is such a detailed bespoke dialysis access educational resource with key input from worldwide Key Opinion Leaders in the field.
Society Membership
Final, can I encourage as many of you as possible to ensure that you are signed up members to the organisation. It enables us to keep connected with you and also will ensure you get reduced rates at our annual meetings when they restart. You will also have access to the members area and a range of education material.
Please do stay safe and get some rest to recharge. I very much look forward to us all meeting again very soon
With Best Wishes
James Gilbert
VASBI President